Certification:
ISO9001, CCC
Discharge Current:
5-60ka
Number of Pole:
1p,1p+N,2p,3p,3p+N,4p
Transport Package:
Carton Box
SP2 Series Indoor Power Supply Surge Protection Device, 5ka-40ka

Surge Protection Device (SPD)
 
It is a device used to limiting instant surge voltage and discharge surge current, it at least including a non-linear component.

SP2 Series
Selection Principle
 
- The continuous applied voltage on the two terminals of SPD should not more than the maximum continuous operating voltage Uc value;
- The voltage protection level Up of SPD should less than the maximum impulse withstand voltage of the protected equipment;
- As per to the different earthing system and protection mode to select the specification accordingly;
- As per Nominal Discharge Current:  5,15,25,40KA(8/20µs)
- As per Maximum continuous operating voltage: 275V,320V,385V,460V
- As per to poles: 1P,1P+N,2P,3P,3P+N,4P
- As per auxiliary functions:
a. With remote signal output ( remote alarm function)
b. Without remote signal output
 
Installation Notice
 
The installation distance between each level SPD should not more than 10m, the distance between the SPD which connect to the front of the protected equipment and the protected equipment should as short as possible, not more than 10m. If due to limitation of installation position, can't guarantee the installation distance, then need to install decoupling component between each level SPD, make the after class SPD can be protected by the prior class SPD. In the low voltage power supply system, connecting an inductor can achieve the decoupling purpose.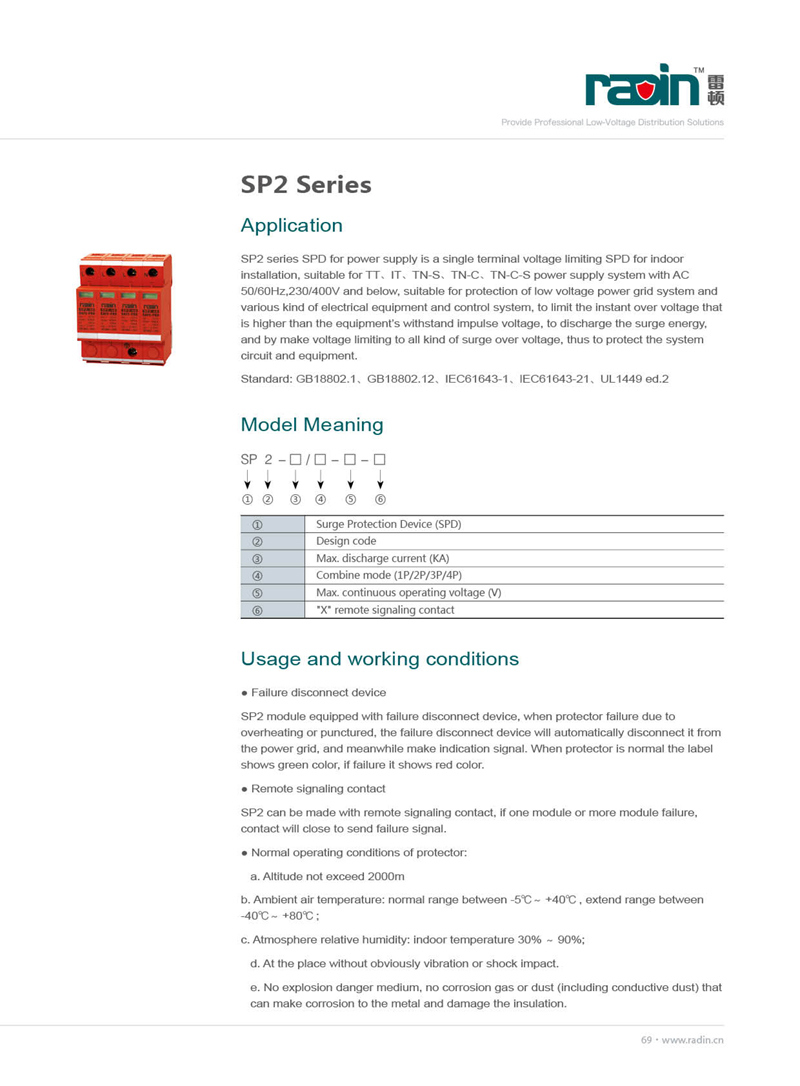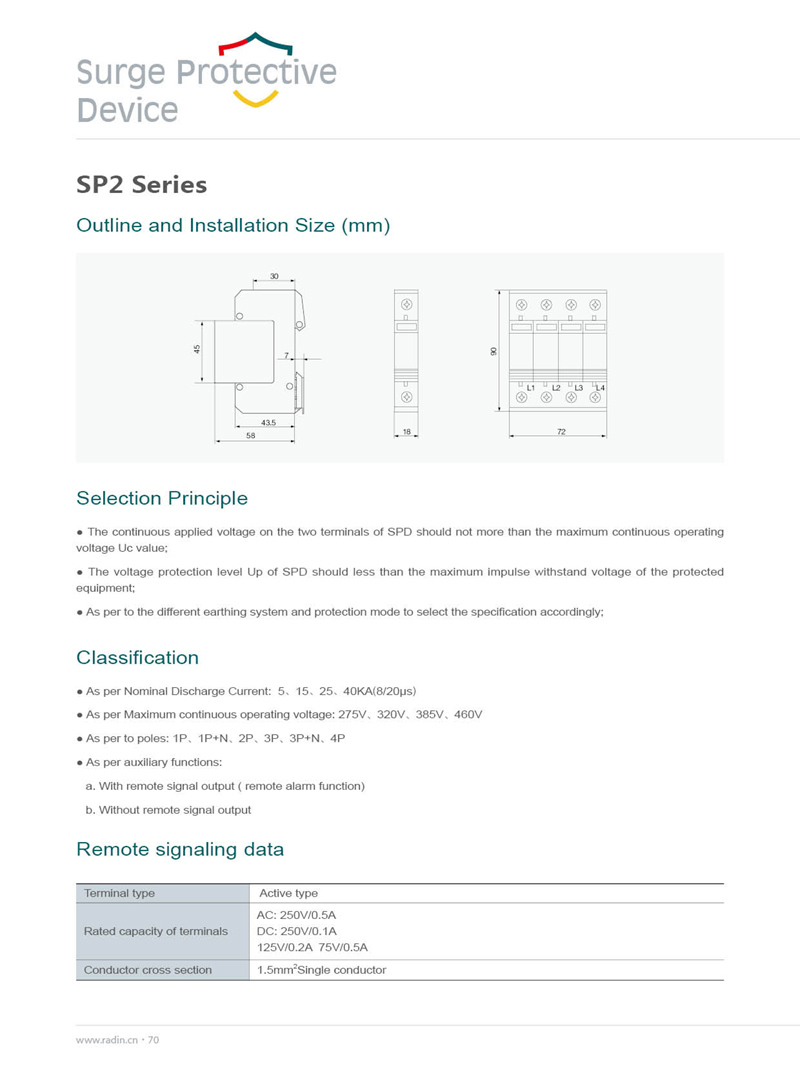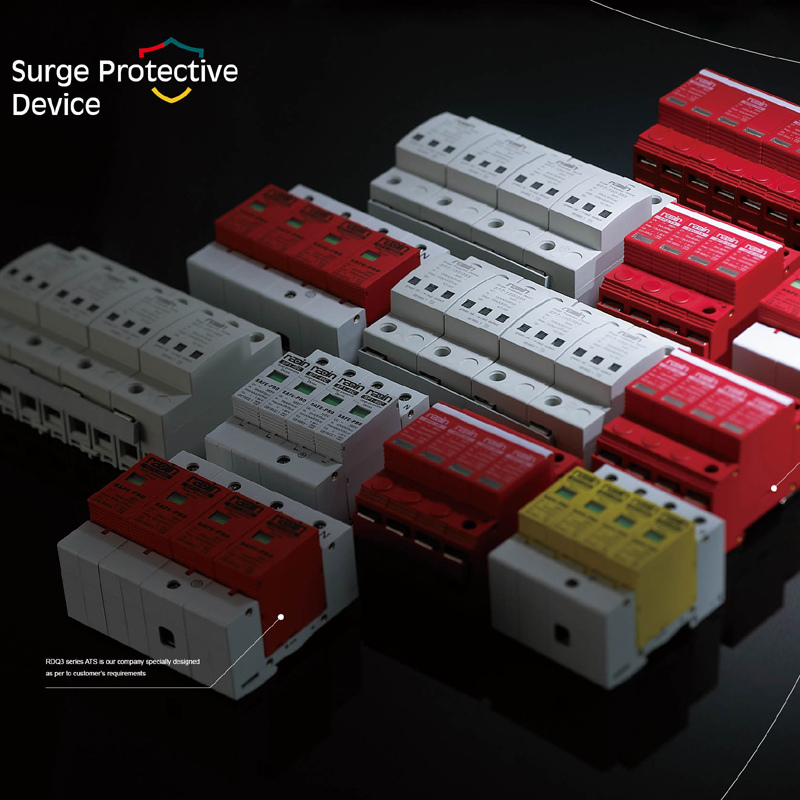 Radin Electric  
provides ATS design, engineering, and full after sales support for a wide range of automatic transfer switch applications. We offer onsite electrical audits to assist in determining the correct product and installation to meet your exact needs and requirements.
 
Dlivery Terms
Shipment & Express & Air express

About  the Company

We've got CE, TUV, KEMA, CCC certificate for ATS which also meets the ISO9001 standard and the factory has go through SGS test.
FAQ:
1. What's the warranty term?


24 Monthes.


2.How long does it take to deliver my goods?


Normally, samples can be delivered in 2 days. Customer designed sampleswill be delivered in 3-7 days.


3. Do you offer sample?


Yes, we offer sample order for customer to test the goods.


4. What kinds of payment terms do you accept?


We offer kinds of payment ways foe customer to chose from. T/T,L/C,Aliexpress,Western union etc.


5. What if there's quality peoblem?


We offer replacement for the goods as soon as there is a quality problem with the goods, and the fright is on our account to cut down the customer's loss to the lowest.
We are sure any of your questions will get our prompt reply, just leave the message!
 
Say goodbye to darkness in the evening and costly electricity bills. Our solar-powered LED lighting solutions harness the sun`s energy to provide high-quality illumination for indoor and outdoor applications. This breakthrough technology delivers a convenient, sustainable way to light your space with minimal investment and maintenance. Presenting a convenient and cost-effective way to light your streets at night. Solar road and street lighting systems provide clear visibility for pedestrians and drivers, without needing AC grid access. These reliable Street Lights quickly pay back the low initial investment with substantial energy savings.
Solar Led Street Light,Solar Led Street Lighting,Led Street Lighting,Solar Led Street Lamp
Shenzhen Ri Yue Guang Hua Technology Co., Ltd. , http://www.ledlightinside.com