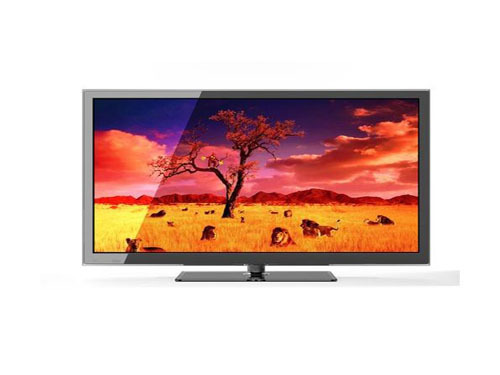 From the beginning of the year to this biggest traditional promotion period, the color TV market is not worth winning. According to China Yikang Data, January-August LCD TV sales were 28.19 million units, a year-on-year decrease of 6.6%; retail sales were 98 billion yuan, a year-on-year decrease of 13.2%.

Promotion is difficult to "price"

The market in the 11th marketing season is also not optimistic. The forecast data of Ovid Consulting shows that the retail sales of W38 (the first week of the 2013 National Day promotion in 2013) will be 1.06 million units, down 28.9% year-on-year. Dong Min, general manager of Ovid Consulting Black Power Division, said that in the 11-three-week period this year, the year-on-year increase in the color TV market is expected to be only 1-2%. "We do not rule out that certain brand companies will have a 5% year-on-year increase, but the overall market growth. Not great."

Peng Xiandong, general manager of China Consumer Electronics Co., Ltd., holds the same view. He believes that this year's eleven color TV market should be similar to last year. The better one is expected to be slight increase, and the other is even pessimistic. "One is because last year's National Day and Mid-Autumn Day were close, and this year's two holidays were far away. Second, because the national market's energy-saving policy was withdrawn from the country last May, the overall market sales were very poor. By last October, the sales of various companies had been It's very big. Based on the above, this year's National Day may achieve a slight increase, it may also decline, and I think the possibility of a decline is even greater."

In terms of prices, Peng Xiandong believes that although the market is not very booming this year, there is not much room for price cuts during the 11th promotion season. He said that the National Day market color TV prices should be similar to that during the Mid-Autumn Festival and in September. According to Zhong Yikang's data, the average price of the products has declined sharply from the beginning of the year to the present, with a drop of around 10%, while the most recent panel. The price has been rising, so manufacturing companies are under great pressure. "However, the prices of large-size and high-end products also have room for decline."

Different manufacturers have different advantages to talk about this year's trend, Peng Xiandong that 4K is the hottest hot spot for all brands, related companies will increase the promotion of 4K products.

"At present, high-resolution, intelligent color TVs are the mainstream in the market. Consumers are highly concerned about these products, but smart, ultra high-definition, 3D TVs are available for everybody, in order to better attract consumers' attention and occupation. The market also needs some unique differences."

Beyond 4K, Sharp introduced the industry's original technology, the new four-color technology, earlier this year to seize the market.

According to Wang Hongguo, deputy director of the State Grid's black-editing department, the new four-color technology is based on the original four-color technology (ie, the addition of yellow to the RGB primary colors, with a significantly increased color gamut). Its core advantages come from the panel and the chip. Among them, Sharp's unique "sub-pixel division drive engine technology" and "clarity reconstruction chip", "4K image enhancement chip" work together. With these technologies and chips, each original sub-pixel can be divided into two and independently driven, and the upper and lower parts of each sub-pixel can independently display different brightness. One pixel horizontal and vertical direction can display two brightness information, so that the screen achieves high-definition performance close to 4K.

In the market, Sharp's LX850A, LX960A and other new four color electric are highly praised, but Dong Min pointed out that Sharp's performance on the line is very good, because the current consumer favorite of Sharp New Fourth Color Electric also mainly from the low price of the product compared to Some, but in fact most consumers have not yet been able to understand the true technical charm of the "new four-color."

The new four-color technology has a large market space in the current environment. Dong Min said that currently there is a shortage of 4K video content, and even if consumers purchase a 4K TV, they will not be able to enjoy an ultra-high-definition experience without a source. However, if the user uses a Sharp New Fourth Color TV, they can achieve 2K content. 4K experience, "This is a very good differentiated innovation."

Like Sharp, other brands also have their own points of differentiation. Skyworth's flagship GLED, geek Internet TV, is a new generation of LED TV independently developed by Skyworth; Hisense's flagship differentiated competition product is ULED; TCL's "magic weapon" is a QLED display technology, and TCL believes that this technology may replace OLED. Because, this technology performance does not lose OLED products and the price is lower; Haier's main use of 4K widescreen engine technology "Haier Ali TV", can make the ordinary film source, presenting the best visual experience ...
If you have problems with dry air, use a Humidifier to control the humidity to improve the environment by adding water to the air.Control the humidity level with a humidity regulator.Excellent humidifiers can make the air in your home more comfortable to breathe, especially when the air is too dry.For your health, a model that prevents the spread of mineral dust is preferable
Humidifier
Smart Humidifier,Portable Humidifier,Ultrasonic Humidifier,Cool Mist Humidifiers
Jiangmen Taifai Technology Co.,Ltd , https://www.glaremecn.com