Qualcomm Incorporated announced that its subsidiary Qualcomm Atheros has launched the QCA871x series of high-port Gigabit switch solutions. It is the industry 's first integrated wired and wireless switch solution specifically designed for SMB customers, and high-end Number of ports wired solution QCA851x series. These new high-performance switch solutions provide simple and automated end-to-end switch and access point solutions at an advantageous price to help small and medium-sized business customers worldwide achieve high-end cloud management functions, which are generally only used For enterprise-level switch solutions.
The introduction of the QCA871x series makes Qualcomm Atheros the first company to integrate the wireless controller function into the switch silicon, providing the ability to simultaneously process and transfer wired Ethernet 802.3 and Wi-Fi 802.11 packets at wire speed solution. In addition, QCA871x supports complete wireless access point control and prescribed communication protocol (CAPWAP), which can perform Remote Control and management of access points, thereby improving network performance and reducing maintenance costs. QCA871x replaces the traditional Wi-Fi access controller architecture with an integrated high-performance CPU. The need for external multi-core CPUs can provide a competitive cost structure to meet the needs of SMEs.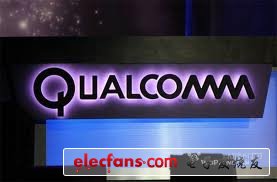 Most SMEs lack dedicated IT support to provide network security functions. To fill this gap in network management, the QCA871x and QCA851x solutions use a series of unique, simple, easy-to-use, and high-security features that are lacking in standard switch products. In addition to the factory's DOS defense technology and multi-segment ACL engine, QCA871x and QCA851x also contain the industry's only multi-level isolation accelerator, allowing users to establish functions such as port isolation and private VLAN through simple selection and click actions.
Qualcomm Atheros 'QCA871x / QCA851x switch series also integrates many managed Layer 2 / Layer 3 (L2 / L3) functions into a simple-to-use solution, which is more Reduced complexity and cost structure, bringing high-performance and cost-effective solutions to the SME market.
In order to meet the severe environmental and power challenges in emerging countries, the new switch series adopts the surge protection and advanced anti-static discharge (anTI-ESD) technology in Qualcomm Atheros patent application. These enhancement techniques can avoid potential surges and electrostatic discharge damage that may occur during the manufacturing process and actual use, thereby reducing the total cost of ownership.
Qualcomm Atheros currently has a series of high-capacity single-port motherboard built-in LAN (LOM), physical layer transceiver (PHY) and SOHO switch solutions, and the number of Ethernet chip shipments in the past 12 months Has exceeded 100 million groups. Qualcomm Atheros occupies a unique position in the mass production market with its deep expertise, and can respond to the industry's fast-growing high-port Gigabit switch market for SMEs.
Qualcomm Atheros Global Vice President Zhu Jingyao, General Manager of the Ethernet Business Unit, said: "Qualcomm Atheros' global R & D and engineering teams demonstrate their expertise in multiple Ethernet markets. Integration is now the perfect time for us to enter the high-port-count switch market and accelerate the promotion of integrated wired and wireless networks. "
Qualcomm Atheros' new high-port-count GbE switch series is now sampling for customers around the world and is expected to ship in large quantities from the first quarter of 2013.
Our company is specialized in supplying Refrigerant Charging Scale.We have three different kinds of scales including the normal one,the large flow programmable charging scale and wireless charging scale.It applies to wide range of applications, like installation and maintenance of household air conditioner,automobile air conditioner,refrigerator,cold room and other industries which need to charging refrigerant precisely.Our parts have been exported to over 50 countries all over the world and are always got good comment by customers.
Refrigerant Charging Scale
Refrigerant Charging Scale,Electronic Type Refrigerant Charging Scale,Digital Electronic Refrigerant Charging Scale,Refrigerant Scale
ZHEJIANG ICE LOONG ENVIRONMENTAL SCI-TECH CO.,LTD. , https://www.china-refrigerantgas.com