The first "High-tech LED Lighting Exhibition", which is known as "leading the new trend of global LED lighting product design and application", was grandly opened at the Shanghai International Convention Center in China from August 30th to 31st, 2011. During the exhibition, Gaogong LED reporters conducted an exclusive interview with Zhang Jiliu , chairman of China Optoelectronics .
Zhongwei Optoelectronics has been committed to promoting the process of "full localization of imported equipment". At the breakthrough point of domestic equipment technology, Zhang Jiliu, chairman of Zhongwei Optoelectronics, gave three suggestions: First, the breakthrough point of domestic equipment technology, the core of some software algorithms in test analysis and spectral analysis, mastered by myself , reduce external dependencies, and continue to improve, so that it will not jam at the key points. "If you get stuck, then your supplier will have a stronger bargaining power, which will bring about an increase in costs."
Second, to create the most suitable products for customers, to win competitiveness in the country and even in the international market, customers form a benign development, while taking action for the growth of domestic equipment. "This year should say that the overall situation is not particularly optimistic, but Zhongwei Optoelectronics has achieved rapid development, relying mainly on these old customers." Zhang Jiliu said that the current high-power test equipment in the market monopoly position, originally from customer customization .
Third, the integrated equipment technology of the domestically produced package, the middle of the photoelectric is in the front, the market share is very high. As the industry requirements are getting higher and higher, further measurement and evaluation of all aspects of visibility and overall light efficiency are required. Zhongwei Optoelectronics undertakes part of the technology R&D and industry promotion process.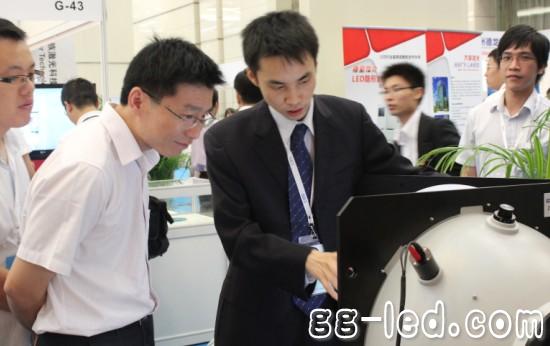 Led Wall Light are composed of die-casting and weather resistant aluminum housing ,high strength of toughened glass,high impact diffuser, high-efficiency heat sinks structure inside, IP rate at IP65,and can be quick and easy installation.LED can be in single color or RGB color changing. Constant current driving ensure the stable and reliable performance. Durable rubber cable are safe for outdoor use.Our led wall light is Widely applied in building facade,corridor,wall,pillar,etc.
Led Wall Light
Led Wall Light,Rgb Led Lights,Led Exterior Wall Lights,Outside Wall Lights
Guangdong guangzhidian lighting Co., Ltd. , https://www.gzdlighting.com