The reporter recently learned that ZTE's products have entered 140 countries around the world and provide high-quality, cost-effective products and services to more than 500 operators. ZTE 's future goal is to account for 70% of the overseas market 's revenue, making it the top three global communications equipment by 2015.
In April of this year, South Asia welcomed its first TD-LTE commercial service. India 's largest mobile operator, Bati Telecom and ZTE, jointly announced the official commercial use of South Asia 's first TD-LTE network in Kolkata.
This cooperation with Batty Telecom is of great significance to ZTE, which not only strengthens the company's position as the global TD-LTE market leader, but also makes ZTE seize the commanding heights in the 4G war.
If ZTE 's main competitive advantage was its high cost-effectiveness when going to overseas markets in the early days, and then it could become an important advantage for ZTE to provide customized solutions for leading multinational operators, then to this day, ZTE 's success The rule lies in the overall advantage of TCO (total cost of ownership). By focusing on the most populous country and keeping an eye on the world's most mainstream telecommunications market and top operators, ZTE's "going out" step has been accelerating in recent years. .
At present, ZTE Mobile has become a partner with more than 200 major operators around the world, including 36 of the world's 40 top operators. In overseas markets, ZTE's Android smartphones have recently cooperated with European, American, Japanese and other high-end market operators, including Orange and Telefonica. In the United States, as terminal products such as Vivi enter the U.S. market, ZTE 's cooperation with AT & T 's four major U.S. operators has been further strengthened. In the first three quarters of 2011, its terminal product sales in the United States have increased by 157% year-on-year .
The proportion of ZTE 's international market revenue in its main business revenue has steadily increased year by year. In 2005, the revenue of ZTE 's international market accounted for only about 1/3 of the total revenue. In recent years, it has climbed to 50% to 60% year by year.
The data shows that ZTE has applied for more than 40,000 domestic and foreign patents. More importantly, more than 90% of the patents held are basic patents covering international communication technology standards and core patents covering key technologies in the communication industry. Among them, 6,100 international patents fully cover 3G and 4G core technologies, which has also become ZTE's "entry permit" to further enter the international market, as well as the bargaining chip for patent cross-licensing in international negotiations. In terms of LTE, ZTE has invested more than 4,000 people in research and development, and applied for more than 2,900 related patents. In the new round of competition in communication technology standards, ZTE has more say.
JoyLED Outdoor LED Modules include the models of: P3.2mm, P3.334mm, P3.91mm, P4mm, P4.81mm, P5mm, P6mm, P6.67mm, P8mm, P10mm, P16mm, P20mm. Nowdays, more and more customer need higher resolution to improve the video quality, so outdoor HD series of P4mm, P4.81mm, P5mm, P6mm is the most common used models. JoyLED Outdoor Led Module is widely used for Advertising media, monitoring center, command center, energy center, education center, television station, radio station, conference center, transportation, real estate, sports venues, leasing, stage performing arts, studio etc.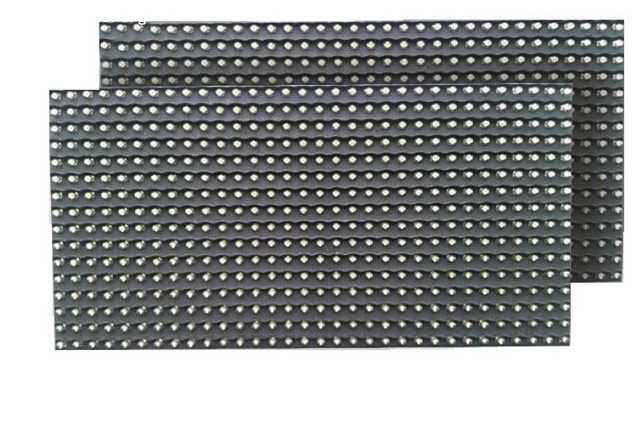 Outdoor Led Module,Outdoor Led Flexible Module,P4 Outdoor Flexible Module,Flexible Led Display Module
Shenzhen Joy LED Display Co., Ltd. , https://www.joe-led.com