Today, the domestic television industry is ushering in an unprecedented transformation. Following the video sites and Internet vendors entering the market, operators have also become newcomers.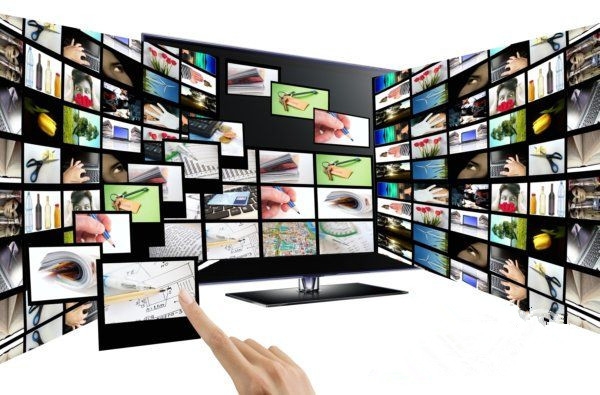 Selling TV is better for living
Prior to the advent of smart TVs, or before the emergence of "LTV", TV manufacturers simply sold hardware for high profits. This kind of profit model creates a high threshold for newcomers, especially for TV sets with millions of costs, which has deterred many prospective entrants.
After the television is intelligentized, the TV profit model has changed. Some newcomers can be found by big manufacturers, and then spread TV terminals at low prices, and finally gain value by virtue of value-added services. It is after seeing this diversified way of earning money that Internet manufacturers, broadband operators, licensees, etc. are all flooding into the smart TV industry.
Among them, two broadband operators that launch TV are worthy of attention. Dr. Peng Peng, a telecommunications broadband operator, under the strategy of the cloud management endeavors to make up for the deficiencies of the terminal while enriching the cloud with the advantage of the pipeline. TV as a strong terminal is one of the key points of Dr. Peng's strategic transformation. Zhou Liuqing, general manager of Barley Technology, told Electric Technology that "Never profitable, Dr. Peng also wants to change the attributes of telecom operators and transform them into "Internet+" companies. TVs and OTT boxes all have the value of secondary operations, and TV The terminal is higher, so why not?"
Recently, cable operator Gehua Cable also launched a 4K Fusion All-in-One. "After the launch of the all-in-one machine, the set-top box's baggage was thrown to the TV manufacturers. Before Gehua has been unable to go this step, the future users can choose to buy Gehua's set-top box to match the TV, you can also choose one machine, as opposed to the market in Beijing Gehua has been open to all TV manufacturers. After all, we are going to go to market," said Luo Xiaobu, deputy general manager of Gehua.
Whether it is Gehua Cable or Dr. Peng, they do not have the necessary conditions to produce television. Dr. Peng's barley TV was OEMed by TPV Technology Group and Sino-Singapore Technology Group. Gehua Cable 4K Fusion All-in-One was supplied by Skyworth and Hisense respectively. This model is very similar to the cooperation model between telecom operators and handset manufacturers. TV manufacturers are responsible for production, and operators are responsible for providing services. The two companies complement each other. TV manufacturers still rely on hardware to make profits. Operators have avoided becoming a pipeline and ultimately achieved a win-win situation.
Do you want to save yourself?
Dr. Peng is the largest private broadband telecommunications operator in the country. Gehua is the largest cable TV operator in Beijing. Both operators have entered the television industry both to save themselves and to be a spoiler.
It is understood that Gehua CATV is the only network operator responsible for the construction, development, operation, management, and maintenance of cable television networks in Beijing, and it has taken the best advantage of Beijing's "geographical location, people's satisfaction". Dr. Peng, after acquiring Great Wall Broadband, has a long-haul backbone network of "Pentium One" connecting 32 cities across the country. With a backbone network capacity of 1.6T, it is China's largest private Internet telecom operator.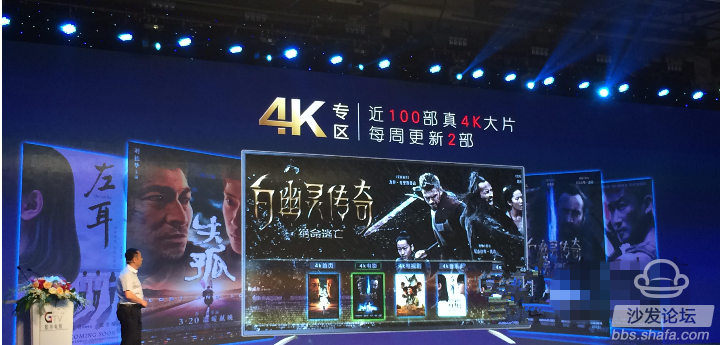 Compared with some internet companies, the two operators have obvious advantages in the pipeline. They have different gimmicks from TV and LeTV and Xiaomi TV. 4K movies and cloud games have become their highlights. Dr. Peng Barley TV provides a large number of high-definition video and 4K extremely clear video, video content playback code stream draws above 20M. In addition, Dr. Peng will invest heavily in building a cloud application and cloud gaming market. While Gehua TV is promoting cloud games, it also has the largest 4K film area in China. Currently, there are nearly 100 4K films. It is estimated that 2 will be updated each week, and 200 will be exceeded during the year.
In fact, whether it is Peng, or Gehua, they all want to take advantage of the pipeline, make up the cloud, open up the terminal, and join the "cloud management end", and finally realize the transformation of the platform business. More importantly, as a listed company, the role of platform trader has unlimited imagination for investors.
Among them, Gehua Cable's eagerness to embark on television is not unrelated to its set-top box business. As of the end of December 2014, Gehua Cable had 4.2 million high-definition interactive digital TVs, ranking first in the country, with a significant slowdown in growth. In 2013, it increased by 720,000 units compared to 2012. In 2014, it increased by 400,000 units compared to 2013.
Gehua Cable's DVB service hits the ceiling and is affected by the large area of ​​Beijing Unicom's IPTV, OTT boxes and smart TVs. The development speed is getting slower and slower. Under this circumstance, Gehua Cable launched the 4K Fusion All-in-One, which is equivalent to creating a new one for itself. The new development space, home appliance expert Liang Zhenpeng said.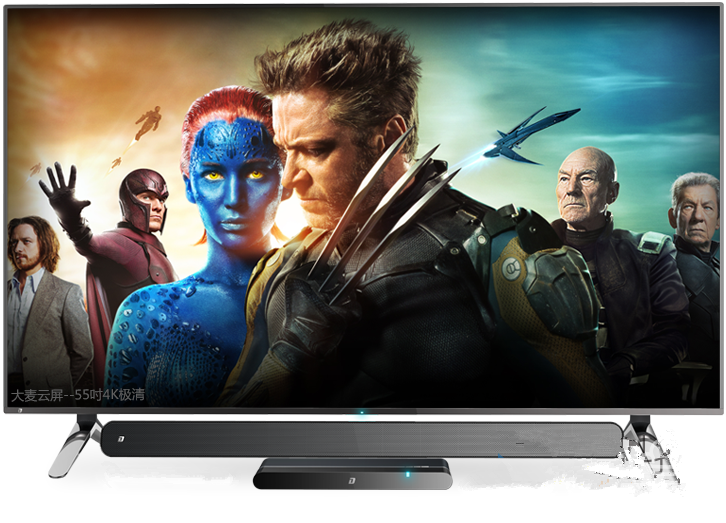 Dr. Peng showed signs of decline in some of its main businesses. In particular, the loss of the security intelligence business last year was 129,925,600 yuan. The advertising media business was particularly hard hit by new media, and the net profit dropped sharply. Therefore, Dr. Peng is vigorously expanding network services at home and abroad and is eager to transform into a company based on the Internet and Internet value-added services.

Now, Dr. Peng and Gehua Cable are both in the process of paving the terminal and constantly strengthening the cloud. Dr. Peng is constantly expanding the construction of data center clusters and cloud platforms. However, Gehua's investment in cloud computing is also spared. It is planned to invest in Luzhou Base's Smart Cloud Project with no more than RMB 1.65 billion.

Obviously, operators have great ambitions for television. However, in the short term, operators are not able to push TVs to be suspicious of self-help. In the long run, operators have a platform dream and want to become spoilers.





This content is copyrighted exclusively by SofaNet. Welcome manufacturers to further exchanges and cooperation with us to create more in-depth product reports.

Smart TV box recommended to install sofa butler, download address: http://app.shafa.com/
Sofa Net is an Internet technology company specializing in smart TVs and boxes. It owns popular products such as sofa butlers, sofa tables, and sofa forums. It has been committed to providing high quality application resources for smart TV and TV box users and active community exchanges. And authoritative evaluation of smart TV products.
Modular design of Optical Cable Cross Connection Cabinet(FDH,FOCC) provides the largest flexibility; satisfy the needs of the present and future development. The body using the stainless steel and surface using electrostatic spray so it has good corrosion resistance and anti-aging function, the wind protection class of the body achieves the IP66 level. The effect of defense dewing is excellent. The module tray can spin out of 90 degrees around the axis in the left front, and the bevel of the adapters within the module takes on 30 degrees. The clip-locked installation ensures the bending radius of the fiber directly and prevents the eyes from injury. Weld disk can spin out of 90 degrees, and then draw out, so it is convenient to construction, and also convenient to expansion and maintenance. Have doors in the front and back, have ample space for cabling, convenient to operation and maintenance. Have reliable device for fastness, peeling and grounding of the optical cables. Insulation resistance between high voltage protection earth and box20,000MΩ /500V (DC)
Communication Optical Cable Cross Connection Cabinet is interface equipment to contact trunk optical cable and wiring cable. It is compose of box, inside structure, optical fiber connector and some accessories. The function is to connect, store, dispatch and enlarge optical fiber. The material of box is cold-roll steel sheets, SMC fiber strengthen unsaturated polyester or stainless steel material. It has high resist destroy capacity, high strength, safety and stability. It has the device to bring optical cable, fix and protect. It has optical fiber termination device which could easy to splice, fix and maintain the optical cable fiber and optical cable fiber/optical fiber pigtail. At the same time, it has more space to store the surplus optical cable and fiber. Through the optical fiber connector, it could dispatch the fiber serial number of optical cable and change the transmission system route rapidly and expediently.
Optical Cable Cross Connection Cabinet
Cross Connection Cabinet, Optical Cable Cross Connection Cabinet, FDH, FOCC
NINGBO YULIANG TELECOM MUNICATIONS EQUIPMENT CO.,LTD. , https://www.yltelecom.com