Abstract:
LG Display will demonstrate an 18-inch super-flexible OLED display panel at this year's Society for Information Display. The thickness of the display panel is only ordinary paper thickness, and can be folded into a reel with a radius of only 3 cm without affecting the display function.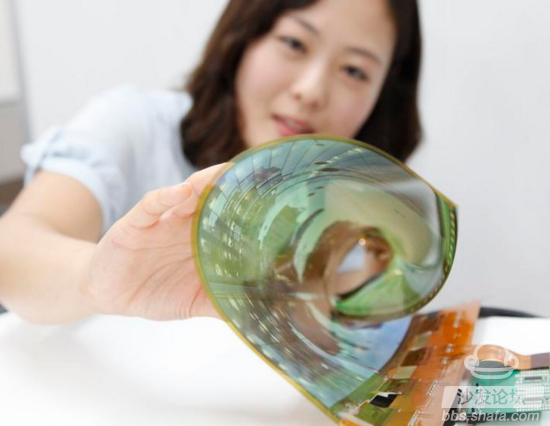 LG Display's chief technology officer, In-Byeong Kang, will highlight the product during a keynote speech on Tuesday. In-Byeong Kang's keynote speech on Tuesday focused on the opportunities and challenges facing the industry.
Presenting a keynote speech at the International Information Display Society is one of LG Display's efforts to demonstrate the achievements of its display technology. The company demonstrated a variety of OLED TV products at the Consumer Electronics Show (CES) held earlier this year. In May this year, it also held a special press conference for several new OLED devices in South Korea.
Among them, an OLED concept television called wallpaper appeared for the first time last month. The device weighs only 1.9 kg and is only 0.97 mm thick. The screen is 55 inches in size and can be attracted to the wall by magnets.
OLED is widely considered to be the new technology product that will detonate the display industry's next revolution. By using organic light emitting diode technology, the display can not only be extremely light and thin, but also allow a certain degree of bending and even folding. These features of OLED make this technology not only favored by TV manufacturers, but also by wearable device manufacturers and mobile device manufacturers.
Currently, companies including Samsung, LG, and Sony have all launched products based on OLED displays. However, due to the low yield rate, the overall production cost of the screen has remained high.
This content is copyrighted exclusively by SofaNet. Welcome manufacturers to further exchanges and cooperation with us to create more in-depth product reports.

Smart TV box recommended to install sofa butler, download address: http://app.shafa.com/
Sofa Net is an Internet technology company specializing in smart TVs and boxes. It owns popular products such as sofa butlers, sofa tables, and sofa forums. It has been committed to providing high quality application resources for smart TV and TV box users and active community exchanges. And authoritative evaluation of smart TV products.
FTTH Tools are necessary for the assembly of mechanical splices and bring you a higher working efficiency.They are especially used in FTTX solution,combining the function of indoor stripper,cleaver,cleaning,and testing. A series of FTTH tools is visual Fault Locator, fiber optic cleaver, fiber optic cable handle optical power meter, fixed length guide rail groove, fiber optic connector cleaner, fiber toolkit, FTTH cable crimping tool, fiber cable stripper, etc. Foclink,a reliable supplier of FTTH tools,is always beside u 7*24.

FTTH Tools
Fiber Optic Tool Kit,FTTH Planning Tool,Fiber Optic Tester,Fibre Optic Checker
Foclink Co., Ltd , https://www.scfiberpigtail.com